We are Microsoft Azure Cloud Specialists
Freeing you from the burden of legacy IT systems and empowering you to harness the full potential of Azure
Codify delivers digital transformation through application-driven custom Azure cloud solutions that let you get back to focusing on achieving your organisation's top priorities.
Codify exists to help organisations get the most out of Microsoft Azure, enabling them to grow, innovate and improve more efficiently.
Our expert team and close relationship with Microsoft supports cloud computing at all levels, whether through cloud adoption, optimisation, automation or the day-to-day management of our customers' IT systems.
Our 'Plan, Migrate, Run' Methodology
Codify supports your journey to the cloud from initial planning, to migration, to managing and maintaining an optimal run state.
Plan
CloudLift is our cloud readiness methodology.
Our IT portfolio-centric model of your infrastructure gives you multiple maturity and optimisation options to consider.
Migrate
Our team of experts can get you to Azure in record time.
Our experience lets us predict potential migration challenges so that we can manage risk & avoid unscheduled down-time.
Run
Managed Azure helps you get the most out of Azure.
As a leading MSP, we offer unlimited support, governance -as-a-service, and ongoing technical guidance.
Why Partner with Codify on Your Next Cloud Project?
Our team is proud to offer:
Focused Specialisation
We're so focused on Azure we don't even know how to spell AWS. Our unique, singular focus on Azure drives deep experience and expertise with the platform that supports your cloud results.
Direct Access to Senior Leadership
Our boutique size means that Codify Directors are readily available, invest in understanding your needs, and take personal ownership of your outcomes.
Top-Notch Team
Our selective approach to recruitment singles out staff with a strong desire to develop excellence on the Azure platform in order to make our customers more successful.
Microsoft Gold-Certified Cloud Platform Partner
Tier 1 Cloud Solution Provider
Advanced Specialisation in Microsoft Azure
Member of the Advanced Support for Partner program
"Our Council wants to do our best by our constituents and provide the highest quality service we can. Codify removed the unreliability of the infrastructure and single points of failure for us, while providing all the benefits of the cloud with Azure, so we can deliver on that promise."
Justin Thomas, ICT Manager, Corporate Services, Noosa Shire Council
We partner with government-owned corporations, statutory bodies, local and regional councils, healthcare organisations, and professional service firms to help them achieve their cloud computing goals.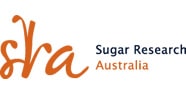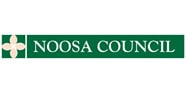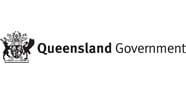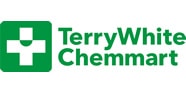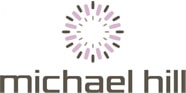 Codify is a great fit for organisations with internal IT teams that need specialist assistance with Microsoft Azure cloud services. If you're looking for a trusted advisor who can help your team predict challenges and plan collaboratively to avoid them, let's talk!
Ready to connect with Codify to discuss your next cloud project?
I don't know what I need: