Michael Hill Jeweller Avoids a 22% Overpayment on Cloud Costs Through Codify Optimisations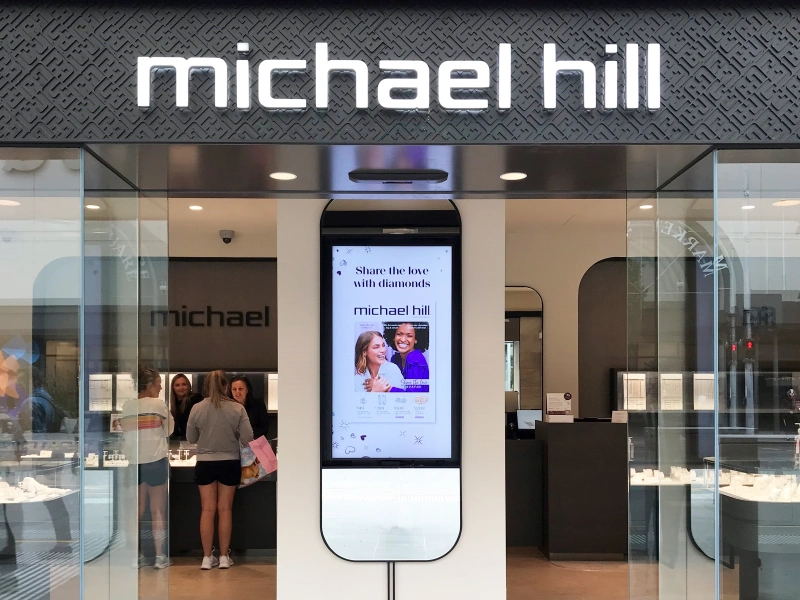 Manufacturing and Luxury Goods
Approximately 2,500 permanent employees
One-time cloud optimisation fixes — identified and implemented by Codify — helped national retailer Michael Hill Jeweller avoid a 22 per cent overpayment on cloud costs.
Michael Hill Jeweller's heavy brick-and-mortar footprint in Australia meant that the retailer needed to take rapid action from the start of the COVID-19 pandemic to mitigate potential losses. In addition to bolstering its omnichannel strategy by boosting its e-commerce offerings and adding click-and-collect capabilities, the adoption of a robust Azure Virtual Desktop (AVD) solution enabled internal teams to quickly pivot to new opportunities.
"At the start of the pandemic, we took immediate steps to bolster our digital channels to customers, quickly adding cloud capacity and costs across our IT infrastructure," explains Matt Keays, CIO at Michael Hill.
However, while this early and decisive action helped steer the retailer through the pandemic, it also left them with a somewhat reactive cloud environment.
Engaging Codify for Cloud Optimisation
Concerns over potential cost increases led Michael Hill to Codify's team of Azure specialists. "We've seen a lot of companies rapidly expanding their cloud requirements, particularly due to the pandemic, which often leads to the need for extensive Dev-Test environments," states Ben Parker, Director at Codify. "Now that most companies have adjusted to the new normal, it's the right time to review and optimise their cloud environment, particularly with the type of one-time actions available that we have identified."
Early optimisation research by Codify identified opportunities for corrective action, including right-sizing Michael Hill's virtual machines (VMs), optimising their critical workloads, and uplifting their capabilities with cost management tools.
In particular, Codify performed the following actions on the company's virtual machines:
Deleted unattached resources, considering the Disk State – rather than the Managed By field – due to platform rules that mean disks can be disconnected from a VM, yet still be in use. For example, on disks that are replicated with Azure Site Recovery, the Disk State will be represented as ActiveSAS and the Managed By field will be empty.
Identified and deleted the disks, network interfaces, and any public IP addressing left behind after Michael Hill's excess VMs were deleted.
Utilised HUB to reduce licence costs on VMs by leveraging existing licences which have current Software Assurance in the cloud.
Converted the company's Premium SSDs to Standard SSDs, in some instances, to take advantage of new Microsoft's new SLAs for single-instance VMs.
Deleted backup items that are no longer required by the company, including Azure Backups of deleted VMs, which are maintained until the backup itself is deleted and could have increased their costs.
Codify also optimised several of Michael Hill's existing workloads:
Moved SQL databases into elastic pools, which allows Michael Hill to share the compute and storage costs of Azure SQL across multiple databases.
Retired the company's App Services Environments (ASEs) and moved to Microsoft's Azure Private Link's new architectural standard for managing network-as-a-perimeter.
Properly configured Point-in-Time-Recovery (PITR) for short-term retention of SQL Backup items and optimised the retention periods for other databases and DR workloads.
Switched data storage from hot to archive tiers to reduce the costs associated with holding data for the long term.
Finally, Codify improved Michael Hill's cloud cost management by comparing the company's consumption costs against Codify's Average Consumption Model. This allowed the team to identify potential spending overages, compared to aggregate client averages. Following this assessment, Codify implemented the company's proprietary, proactive assurance platform to monitor Michael Hill's resource usage automatically and quickly identify potential overruns.
Strategic Insight Leads to Substantial Cost Reductions
"Thanks to the professional focus and added transparency of our cloud ops by teaming internal DEVSECOPS with Codify, we avoided cost hikes of over 22 per cent," states Keays. "The opportunities identified by Codify went deeper than most evergreen strategies, enabling us to reinvest considerable savings back into our digital growth strategy and rely on Codify's strong Azure capabilities as we focused on delivering integrated applications."
Many of the strategies used in Codify's engagement with Michael Hill are detailed in the company's freely available, in-depth Azure optimisation guide, 8 Tactical Tips to Implement Today. The optimisation guide centres on performance observations from Codify's service desk and work conducted for Codify's Azure customers, prioritised based on the potential scale of savings an organisation can realise.
Download the guide today or — for a more personalised assessment of your company's cloud cost-saving opportunities — reach out to the team at Codify directly.
Cloud computing with Microsoft Azure has never been easier. Contact Codify to discuss your next cloud project.